When a FLOWlock exam is written in the lockdown environment, you can annotate or comment on the assignment in the assignment viewer. Opening the assignment in a new tab will provide you with a full PDF reader which allows for annotations on the assignment.
The assignment viewer cannot be used on iPads as assignments cannot be opened in a new tab there.
Any annotations and comments that have been made will be saved even if the internet connection is lost during the exam as these are saved on your computer. It will not be possible to access annotated assignments if you have to switch to a different computer / laptop during the exam.
Annotations will not be shown when viewing the assignment in the main lockdown view where you can compose your answer.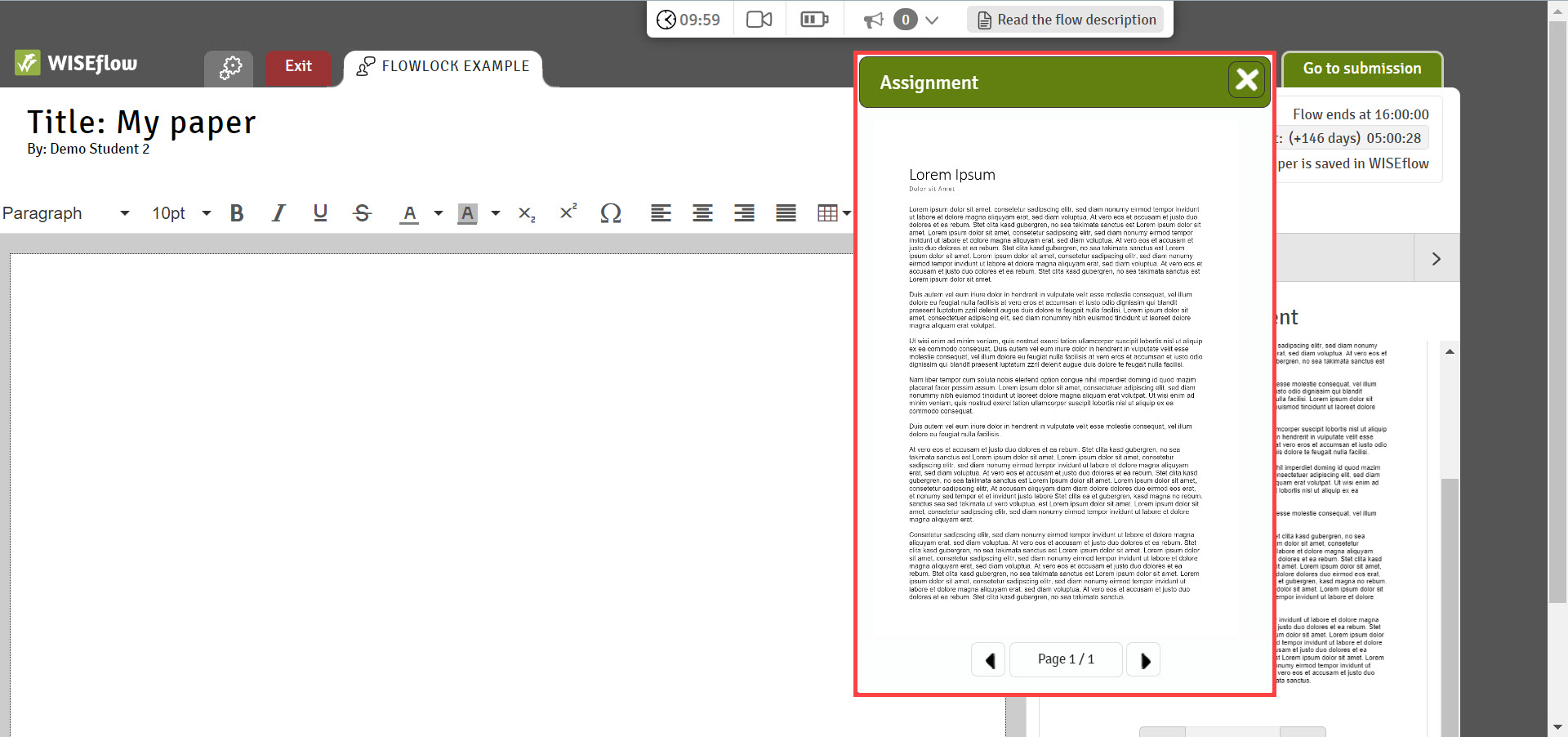 You have various options to annotate the assignment, make comments in the assignment viewer or, when in view mode, copy text from the assignment and paste it into the text editor in the lockdown browser:
1. General Navigation

If an assignment consists of several pages, a panel view lets you quickly jump to other pages.

Change the page transition, orientation or layout.

Zoom in or out in the assignment.
2. Annotate and Comment
You can annotate the assignment with the following features:

Highlight, underline, strike through or underline text.
Include a note on the assignment.
Include text on the assignment.
Include rectangle.
Include free hand highlights.
View presets or change color of annotations.
Undo or redo changes.
Erase annotations or comments.
You can also include shapes on your assignment.
When you include an annotation or shape on your assignment, you then have the option to include a comment, change the style or delete the annotation again (

).
3. Search for Words and Through Comments
You can either search for keywords in the assignment

or search through comments that you have already made
. When searching for keywords, you can decide whether the search should be case sensitive or applied to a whole word. You can adjust the size of the search results by dragging the border to the left or right. If the results should be hidden from view, simply click on

. Delete your input in the search field if you would like to remove the highlighted text.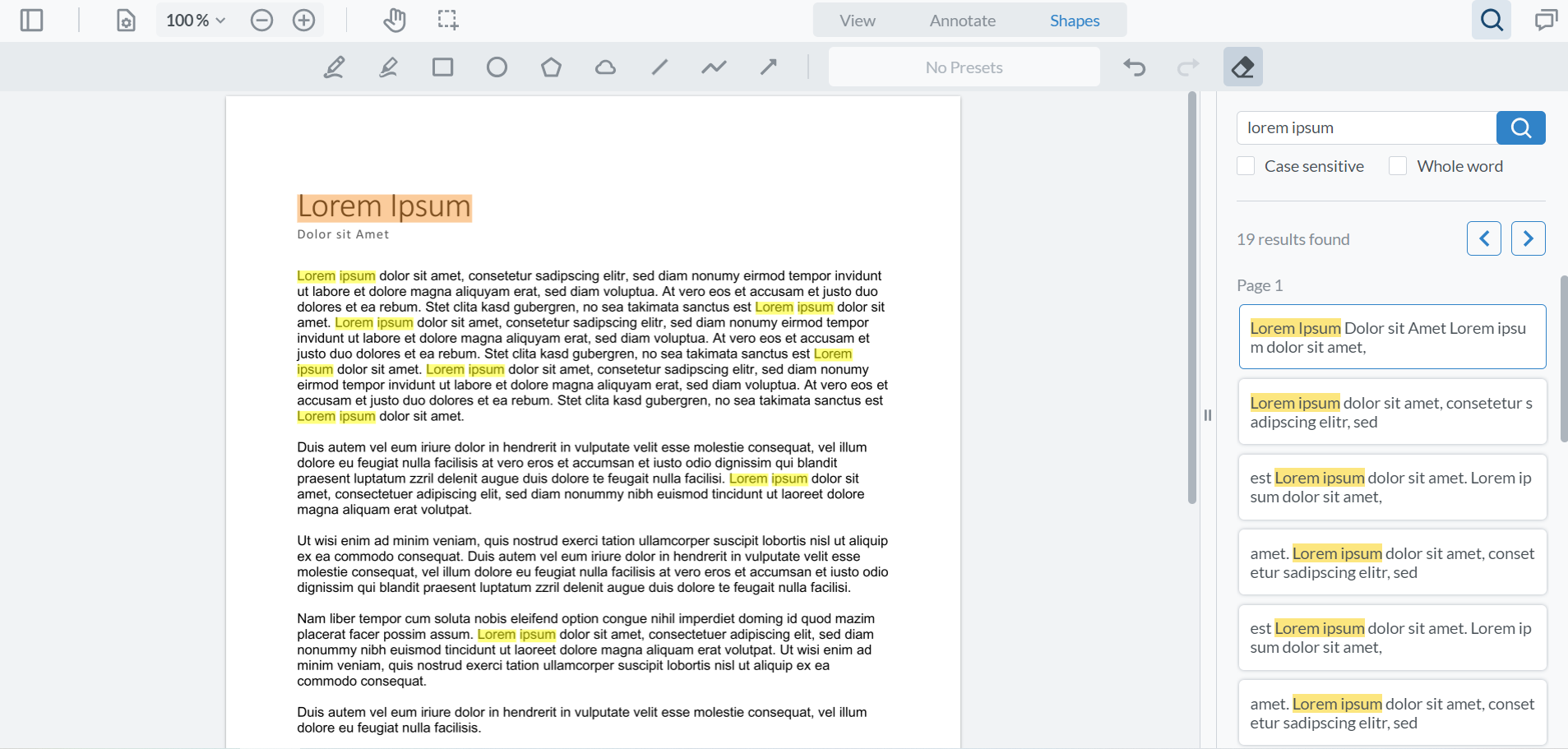 When searching through comments, you can also filter your comments by types (highlighted, underlined text, shapes, etc.) or by the colors of your annotations. You can also sort your comments by position, time, status, author, type or color.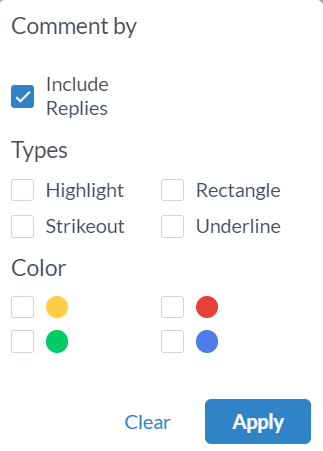 To get a better overview of all your comments, you can also drag the border to the left or, to make the view less prominent, to the right. Click on
if the search results should be hidden from view entirely. Please note that any filters or sorting you have previously set up will still be visible when you reopen the comment section.